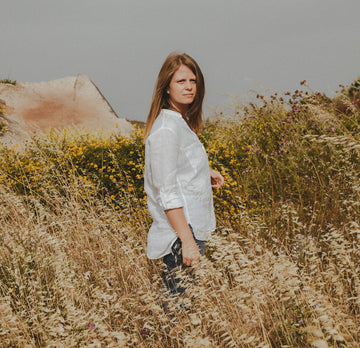 MayBeez, cosmética ecológica canaria

Siento necesidad de crear productos cosméticos capaces de ayudar a
las personas pero a la vez garantizar un proceso productivo inocuo
para el entorno. Ingredientes ecológicos de alta calidad,
componentes únicos como plantas autóctonas canarias y derivados de
apicultura ecológica, elaboración sencilla, embalaje sostenible son
las bases de MayBeez.
MayBeez was born on a small but incredible island in La Gomera, the Biosphere Reserve. It is a small piece of land surrounded by the Atlantic Ocean that has everything as if it were a miniature world. Virgin coasts, ancient forests, impressive landscapes, sudden changes in weather – everything can be found here in this magical and authentic place. MayBeez was inspired by the power of nature that is shown at every step in this paradise of eternal spring.
Being in contact with the earth helps to understand the natural processes, systems and schemes that govern our planet. Long years in agriculture and beekeeping taught me that nature is the wisest of all and we must respect its laws because we are only a part of it.
Being a woman I have always felt attracted to the world of cosmetics. Creating products that take care of our body on the outside, help to keep us more beautiful and are capable of solving some problems turned out to be the most fascinating for me.
When I found myself in La Gomera, an ancient instinct woke up in me – that of the collectors, explorers, experimenters that we women were at the beginning of our existence. So much wealth, so much abundance that nature offered inspired us to create. This is how it all started.
Ekaterina Kulikova
creator of maybeez
Our ingredients.
What can be more wonderful than using the gifts of nature to create cosmetics that help people, do not pollute the environment and please the senses. Our ingredients are organic oils, butters, extracts and macerates. For the preparation of the active principles we use native Canarian plants from wild collection and others from cultivation. Derivatives from organic beekeeping are another important part of our cosmetics – beeswax, honey and propolis fascinate both inside the hive and inside our glass jars. Its properties are unique and are highly beneficial for humans.
Eco y natural

Trabajamos con las materias primas naturales y ecológicas utilizando los métodos de fabricación respetuosos que preservan su altacalidad y beneficios.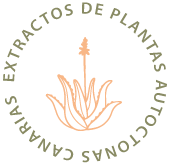 Extractos de plantas autóctonas canarias

Utilizamos extractos de plantas auctóctonas, las que hacen parte de la flora única del Archipiélago Canario.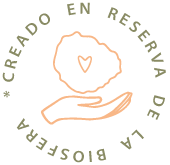 Creado en Reserva de la Biosfera

En un entorno rural de La Gomera, en la Reserva de la Biosfera, producimos de forma local para apoyar a trabajadores que miman y cuidan de la abundancia de nuestra tierra.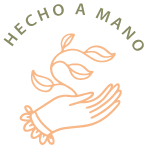 Hecho a mano

Cada producto está hecho de forma artesanal, con esmero y cariño, desde la recolección de las plantas, la extracción de los principios activos, hasta su envasado final para garantizar todas sus propiedades.
Our philosophy.
To change the world and make it fairer, more sustainable, more comfortable for all the living beings that inhabit it, you have to start with perhaps small but firm and constant steps. The return to the most natural way of life is essential for our survival. Following the natural rhythms and respecting differences, understanding the origin and consequences of things, constantly learning and always improving – these are the foundations of our philosophy.
We believe in being able to change the world by working in a sustainable, efficient and transparent way.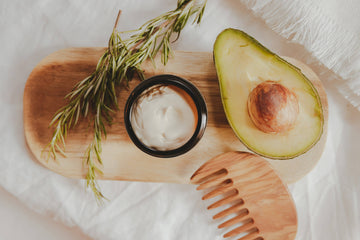 La naturaleza nos calma la mente, mejora nuestra salud, nos inspira. Tiene todas las respuestas, solo necesitamos conectar con ella y mostrarle nuestro respeto.
Our products.
Our products express our way of seeing things. Products of easy preparation, with raw materials of the highest quality – is the essence of our work. The world of chemistry had already shown that its complicated formulas are often not harmless. The cosmetic whose ingredients have been manipulated as little as possible provides health and well-being and can be used for a long time without losing its effectiveness. Our products are as natural as only products created in nature can be.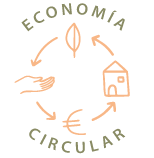 Economía circular

Colaboramos con pequeños productores locales para favorecer sinergias y apoyo entre empresas para impulsar y sostener la economía circular.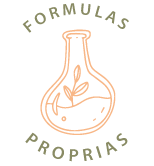 Formulas propias

Creamos nuestras propias fórmulas y fabricamos los productos sin acudir a los servicios de los laboratorios externos.
Embalaje sostenible y biodegradable

Utilizamos el embalaje biodegradables y reciclable que contribuye al cuidado y preservación del medioambiente y la diversidad.
Animal friendly y cruelty free

Nuestros productos están libres de crueldad animal.
Nuestro equipo
Ahora MayBeez es un equipo de personas que ponen todo su cariño para que puedas disfrutar de los productos MayBeez siempre que quieras.
Departamento administrativo
Erika
Departamento de producción
Fran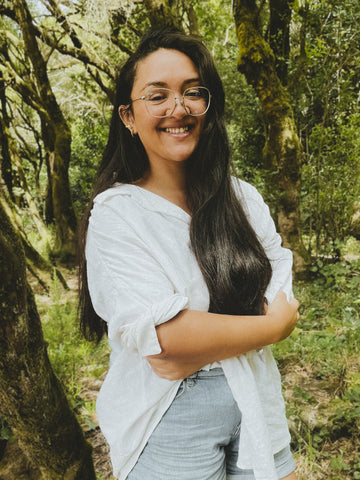 Departamento de marketing y diseño
Araceli
Atención al cliente
Jhohaly
Nuestra política de calidad
MAYBEEZ es una empresa dedicada a la Fabricación de Perfumes y Productos Cosméticos de máxima calidad.
Creada en 2015 por EKATERINA KULIKOVA, con más de 11 años de experiencia en el sector, tiene establecido su compromiso con la seguridad para el consumidor, asegurando la puesta en el mercado de productos que incluyen ingredientes seleccionados de alta calidad y eficacia probada.
Utilizamos como fuente de inspiración la NATURALEZA, las plantas y sus propiedades, realizando mejoras continuas e incorporando los principios activos más innovadores, logrando una cosmética actual, natural y eficaz, en equilibrio con la vida sana y el bienestar.
Como herramienta adicional a la tecnología aplicada, y al equipo de RRHH con que cuenta MAYBEEZ, trabaja bajo un Sistema de Gestión que cumple los requisitos de la Norma UNE-EN ISO 9001 apoyado en la Norma específica del sector, la Guía de Buenas Prácticas de Fabricación (ISO 22716).
Actualmente disponemos de un Certificado que incluye
"Fabricación y comercialización de perfumes y Cosméticos".
El objeto del Sistema de Gestión de la Calidad es optimizar los recursos materiales y humanos, eliminando deficiencias en la calidad, y lo que es más importante, mejorando continuamente nuestros productos y la Gestión de nuestra empresa lo que redundará con toda seguridad en la satisfacción de los requisitos y expectativas de nuestros clientes.
Las actividades de MAYBEEZ se desarrollarán siempre dentro del marco legal, controlando, atendiendo y dando cumplimiento a los requisitos legales y reglamentarios que son de aplicación en nuestra empresa, los cuales se mantendrán actualizados para garantizar su cumplimiento.
Esta Política de Calidad es transmitida a todos los componentes de la empresa, que son formados y motivados en el sentido de que cada empleado es responsable de la calidad de su propio trabajo.
El Sistema de Calidad, y por lo tanto, esta Política, es revisado por la Dirección tantas veces como sea necesario, pero no menos de una vez al año, con el objeto de mantener la eficacia para la que ha sido implementado.
También, una vez al año se establecerán los Objetivos de Calidad, tras analizar el contexto de la organización, asegurando que los Objetivos planteados sean cada vez más exigentes y se encuentren en línea con la Política de la empresa y con los riesgos identificados.