News
relieve herpes naturally
by Maybeez on Jan 18, 2022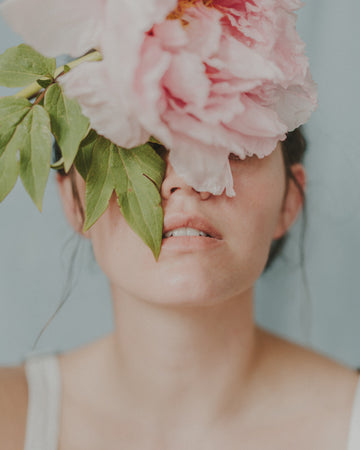 RELIEVE HERPES NATURALLY
Are you tired of that annoying herpes that won't leave you alone? Do you feel your skin irritated but you no longer know what to do to combat the itching? Did you know that you can alleviate herpes with natural products that are not aggressive with your skin? Here we tell you!
We are very pleased to have you here for another year and we hope that this 2022 will be unbeatable. While you achieve all the goals that you set for yourself, from Maybeez we remind you that you will have us here to give you all the keys and advice you need for a natural care of your body.
And if you're new here, we welcome you, it's always a good time to try natural cosmetics and get to know your body while you consent to it.
Today we are going to talk about herpes and how we can treat it naturally, if you want to know, keep reading and we will tell you everything.
What is herpes?
It is an inflammatory disease that appears on the skin in the form of small transparent vesicles or blisters, mainly around the mouth or nose. Its symptoms usually begin with a tingling, itching, or shooting pain on the skin, and later a rash appears.
There are two types of Herpes:
TYPE 1: Causes oral herpes, which usually affects the mouth and surrounding skin. The infection can also spread to the eyes, skin, and other parts of the body.
TYPE 2: Causes genital herpes, which is usually transmitted sexually.
It is very important to see a doctor Before making a decision, to find out if the type of herpes you have may require personalized medical treatment.
Treat herpes naturally?
Once we have identified our skin herpes, there are natural ways to cure it.
Our favorite product for these cases is Cold No More ointment , which contains propolis and canary hypericum oil, which is antiviral and acts directly on the infection, relieving itching and discomfort.
With continued use you will see how little by little the herpes disappears and the area remains hydrated, which improves healing.
Do not forget to apply it to clean and dry skin and then do not expose yourself to the sun since St. John's wort generates photosensitivity.
Let us know on Instagram if you knew about this, our favorite skin rash ointment, have tried it already, or if it's still on your to-do list this year.
We read you! See you as always in the next post.
Fondly,
maybeez
Photo by Elise Wilcox on Unsplash