News
Tips to take care of your skin in winter
by Maybeez on Jan 22, 2023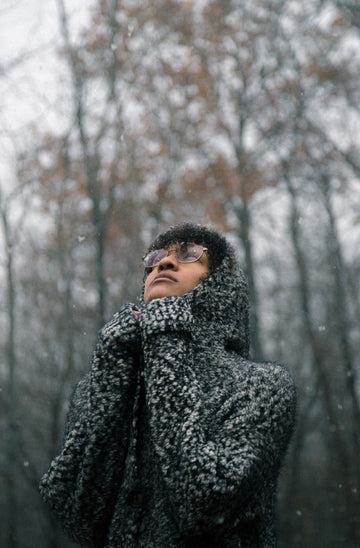 Tips to take care of your skin in winter
Do you notice your skin duller in winter? Would you like to know what steps you should follow to take care of it?
Stay in this post and we will tell you how to do it.
The cold arrives and sudden temperature changes affect us, that's why we must be prepared, chapped lips, the flaking of our epidermis should worry us since at this time it is more sensitive.
In addition, the moisture that the skin receives during this season produces a strong dryness, added to the daily pollution to which we are exposed, it facilitates the formation of wrinkles. Pollution also contributes to the premature death of skin cells, which accelerates the appearance of aging marks that can be taken care of with an adequate routine.
moisturize the skin
Hydration is essential to protect your skin during the winter. As the skin dries out, it loses more water, so it is essential to provide it with the necessary care. Using a moisturizing cream in the morning and at night will help the skin to regenerate because it acts as a shield against polluting agents in the environment.
At MayBeez we offer you a series of facial creams to contribute to the care of your epidermis such as "Bambusaia" , especially for mature skin; "Lemongrass" , ideal for treating dry skin and "Snow White" , created for combination skin.
We also have lip balms with moisturizing and emollient properties such as "Bésame mucho" , "From Gomera with love" and "Vitamin".
Remember that the hydration of your skin is not only given externally, it is necessary to strengthen hydration from within with a balanced, healthy diet rich in water, fruits and vegetables with antioxidant and vitamin properties.
Your skin will not be the only benefit, your hair will also appreciate it.
Clean your skin every day
The skin accumulates dirt and dead cells throughout the day, therefore, it needs to get rid of this pollution barrier to avoid conditions such as acne and blemishes that do not allow the correct regeneration of your skin.
It's important to cleanse your skin thoroughly every day, even if you're not wearing makeup, with a special facial soap or lotion that suits your skin type.
If required, a make-up remover can also be used before soap to remove residue.
Exfoliate
In addition to daily cleansing and hydration, you should exfoliate your face frequently to remove dead skin, activate oxygenation, circulation, and cell regeneration.
It is advisable to do it gently and in circular movements, so you will get rid of toxins and breathe better. If your skin is dry, you can do the exfoliation once a week, but if it is mixed or oily, you should do it every 15 days with a product to clean the pores.
Solar protection
Even if we are in winter and the sunlight decreases, we are always exposed to ultraviolet rays, so we cannot neglect the protection of our skin. It is essential to apply protection alone every day after cleaning and moisturizing the epidermis, in addition, the protector will also prevent the appearance of spots and premature wrinkles.
Protect skin that is not exposed
In winter we tend to wear more clothes than normal, however, the skin that is not exposed also needs care.
In this season, we sweat less and we resort to hot showers so that the water levels are not regulated in the same way. We cannot forget the external hydration of our entire body and for this we will need oils, lotions or moisturizing creams after bathing. To accompany your care routine, we recommend our "Relaxing Touch" body oil, which can also be used as a massage oil. Its components contribute to natural hydration due to the organic absorption of natural oils.
We hope our tips will encourage you to start your winter care routine.
See you in the next post!
Fondly,
MayBeez.
Photo by Jakob Owens on Unsplash